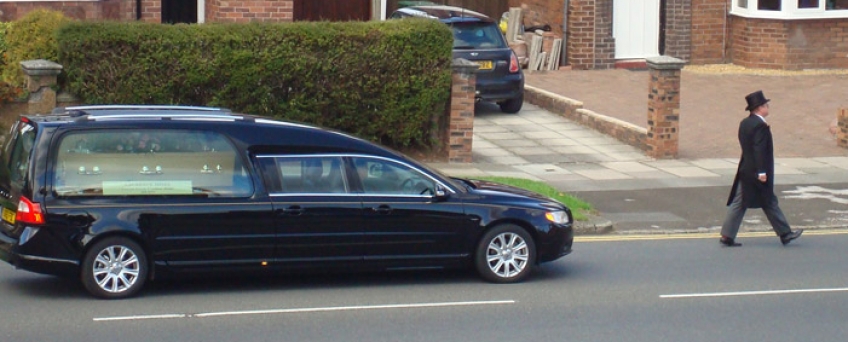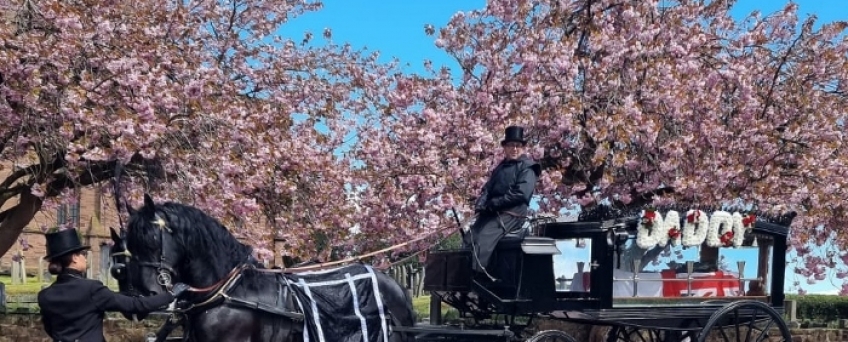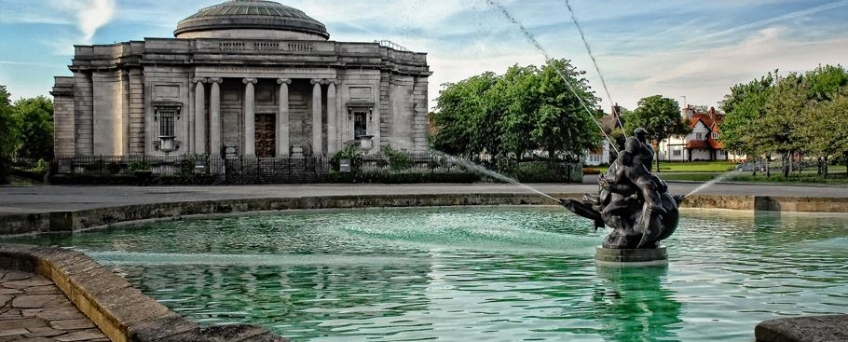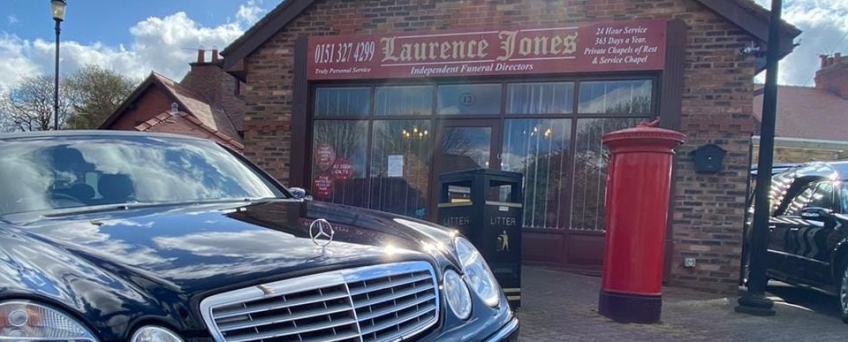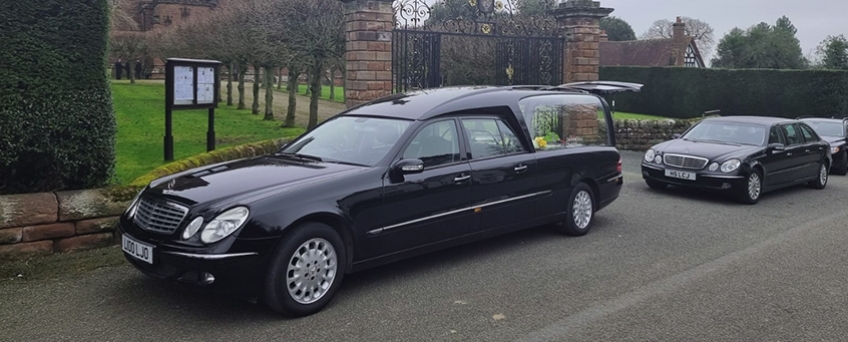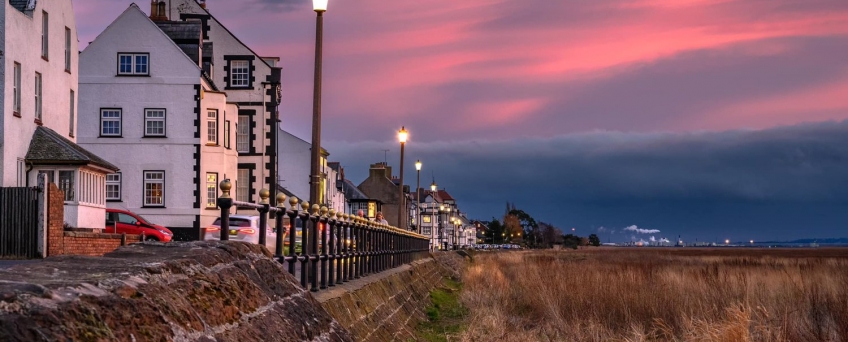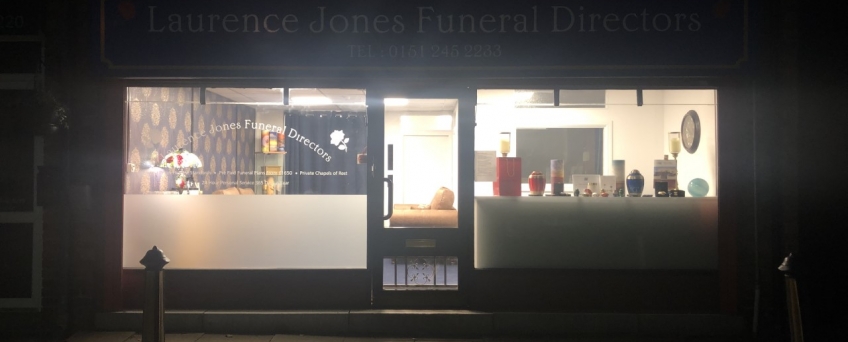 Welcome to Laurence Jones Funeral Directors Wirral
Funeral Homes in: Bebington , Eastham, Chester & Neston


Conveniently located just minutes from ALL Wirral addresses, & serving All areas.
Burial or Cremation Funerals in Wirral From Only £1399
Prices are on average £1000.00!! less than large shareholder driven conglomorate groups in the area.

Our Funeral Home Offices & private Chapels of Rest are open for your convenience
Monday - Friday 10.00 a.m. - 4.00 p.m. by appointment

Here to help whenever you need us, we operate a 24 hour personal service, serving all areas of Wirral 365 days a year,
& our emergency team are on standby to help and advise should someone pass away at Home, in a Nursing Home or Hospice any time all year round simply by calling 0151 608 8503 0151 327 4299 or 0151 245 2233
email:info@laurencejones.org
Our family policy is to always give the best level of service & facilities,
at the most economic price.
No gimmicks

like price matching.

100%

honest transparency

£1399

DIRECT CREMATION (Very basic unattended cremation, no ceremony)

. Cremation Fees at Crematorium
. Basic Cremation Coffin
. Doctor's Statutory Cremation Forms If Required
. Receiving loved one into our care Mon - Fri 9am - 5.00 pm*
*Additional £200 if assistance is required out of usual working hours.
. All legal paper work completed & advice re death registration procedures
. Experienced uniformed staff in attendance
. Hearse or private Funeral Vehicle to transport Coffin to the Crematorium
. Ashes collected for you or scattered on Crematorium Rose Garden
(Does Not Include Chapel of Rest visits, & must be paid before cremation)
£1399
DIRECT CREMATION:

All Fees Included
https://www.laurencejones.org/page/direct-cremation-wirral-and-chester/40
£2100 SIMPLE FUNERAL AT LANDICAN ALL FEES INCLUDED**

. Cremation Fees & Service at Landican Crematorium Chapel 9.00 or 9.30a.m.
. Doctors statutory forms for Cremation if required
. Receiving loved one into our care Mon – Fri 9am to 5pm **
** Additional £200 if assistance is required out of usual working hours
. Mercedes Hearse, Elm or Oak Wooden Coffin & 4 Coffin Bearers
. Ashes collected for you or scattered on Crematorium Rose Garden
. Funeral Celebrant / Religious Minister to officiate the Funeral Service
. Loved ones cared for respectfully at our Professional Mortuary Facilities
Items that
CAN
be Added on to Simple Cremation
**Funeral Service at a time between 10.00am and 2.00pm Add £400 on
7 Seat Chauffeur Driven Mercedes Limousines £200
4
Seat Chauffeur Driven Mercedes R class or Range Rover Evoque
£100
£3499 TRADITIONAL FUNERAL: LANDICAN or BLACON ALL FEES INCLUDED**

. Cremation Fees & Service at Landican or Blacon Any Time of Day
. Mercedes Hearse & One Matching 7 Seat Mercedes Limousine
. Oak or Elm wooden Coffin, All Necessary Staff Including 4 Coffin Bearers
. Receiving loved one into our care Mon – Fri 9am to 5pm **
** Additional £200 if assistance is required out of usual working hours
. Doctors statutory forms for Cremation if required
. Religious Minister or a Funeral Celebrant to officiate the Funeral Service
. 30 printed Order of Service Leaflets
. 1 x 3 foot length floral tribute for top of the coffin
. Chapel of Rest Facilities weekdays between 10.00 a.m. & 4.00 p.m.
. Ashes collected for you or scattered on Crematorium Rose Garden
. Charitable donations collected & distributed
( Wirral Council Area Residents incur an additional out of area fee
(not our charge) for Blacon Crematorium set by Cheshire West Council )
Funerals in Church Prior to Cremation Extra £100 For Additional Staff Costs
Church Fees (not our charge) are FROM £220
Each Church Charges Different Amounts Subject to Requests
We operate a 24 hour 365 days a year personal service
**£200 fee If Assistance is Required from 5.00pm, at Weekends or Bank Holidays