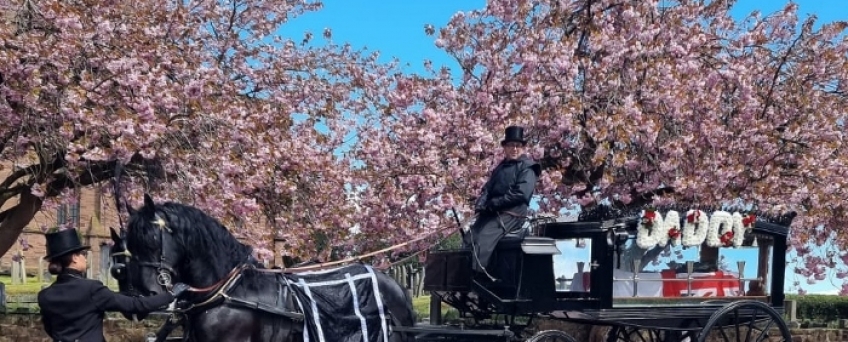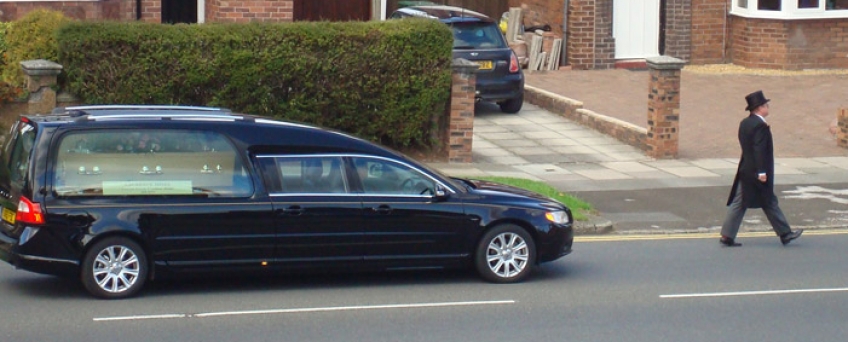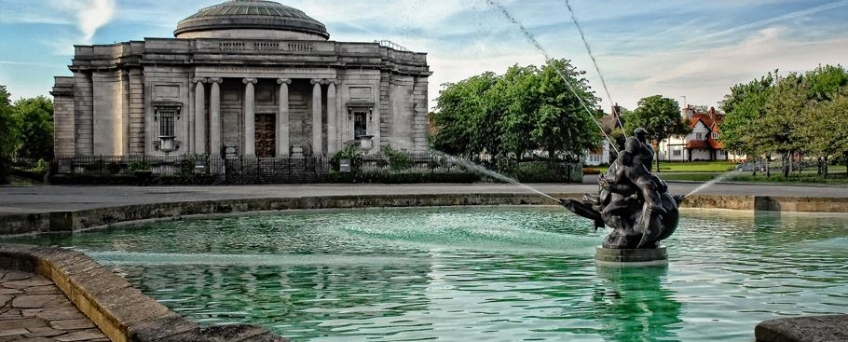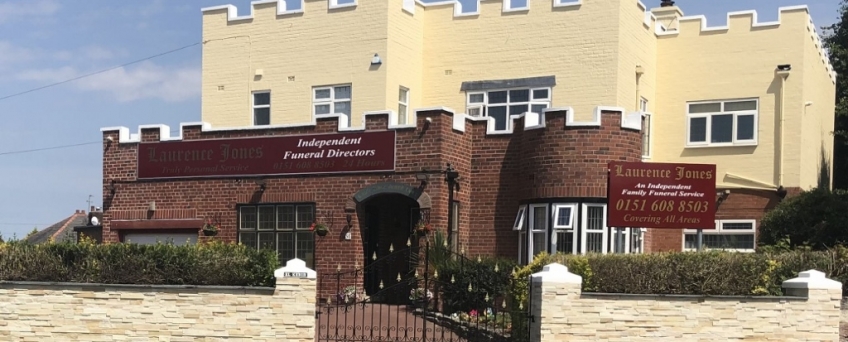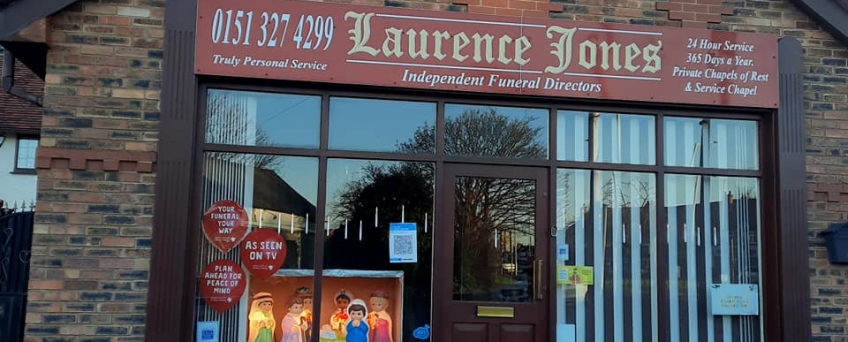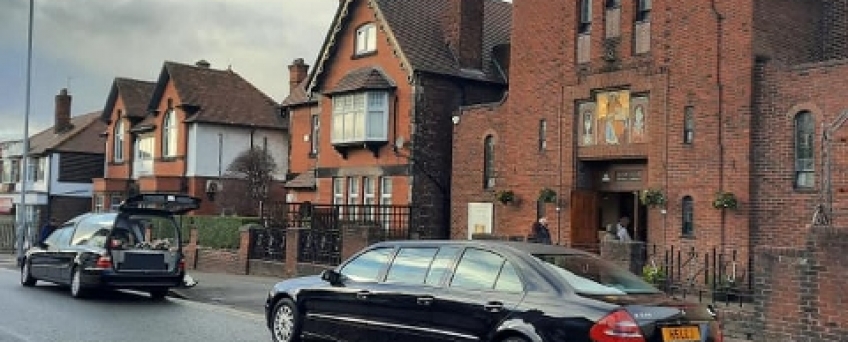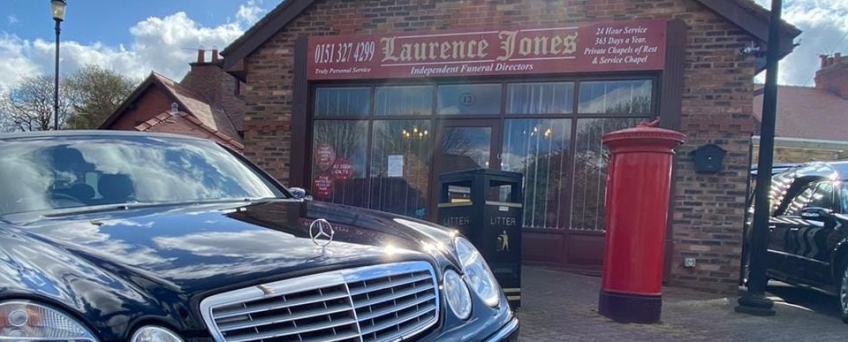 Bebington Funeral Home | Eastham & Bromborough Funeral Home | Chester Funeral Home
Welcome to Laurence Jones Funeral Directors Wirral

Burial or Cremation Funerals in Wirral From Only

£1299
We understand that our services may be required just as much between 9am and 5pm during the week as they could be at evenings, weekends or bank holidays.
We operate a

24 hour

personal service,

serving all areas of Wirral

365 days a year

, and our emergency team are on standby to assist you should someone pass away at home, in a nursing home or Hospice anytime time day or night all year round.
Our family policy is to always give the best level of service & facilities,
at the most economic price.
No gimmicks like price matching. 100% honest transparency
£1999 SIMPLE CREMATION: *
£ 1999 LOW COST Simple Cremation Funeral at Landican All Fees Included *
* Cremation Fees & Service at Landican Crematorium Chapel 9.00 or 9.30a.m.
* Doctors Statutory Forms for Cremation if required
* Receiving Loved One Into Our Care Mon – Fri 9am to 5pm **
**Additional £150 if assistance is required out of usual working hours
* Mercedes Hearse, Simple Oak Veneered Coffin & 4 Coffin Bearers
* Collection & Safekeeping of Cremated Remains For You If Required
* Funeral Celebrant / Religious Minister To Officiate The Funeral Service
Loved Ones Are Cared For Respectfully at Our Professional Mortuary Facilities

Chapel of Rest Facilities, Service Leaflets, Flowers or assistance with Charitable Donations
CAN NOT be Added to the Simple Cremation Package
(If required, please see Traditional Cremation Funeral Package)

Items that CAN be Added on to Simple Cremation
** For a Funeral Service at a time between 10.00am and 2.00pm Add £400 on to this package
7 Seat Chauffer Driven Mercedes Limousines £200
4 Seat Chauffer Driven Mercedes R class or Range Rover Evoque £100
We operate a 24 hour 365 days a year personal service
** £150 fee If Assistance is Required from 5.00pm, at Weekends or Bank Holidays
£3199 TRADITIONAL CREMATION: *
£ 3199 TRADITIONAL FUNERAL AT LANDICAN or BLACON All Fees Included
* Cremation Fees & Service at Landican or Blacon Any Time of Day
* Mercedes Hearse & One Matching 7 Seat Mercedes Limousine
* Superior Oak Veneered Coffin, All Necessary Staff Including 4 Coffin Bearers
* Receiving Loved One Into Our Care Mon – Fri 9am to 5pm **
* Doctors Statutory Forms for Cremation If Required
* Religious Minister or a Funeral Celebrant to Officiate the Funeral Service
* 30 printed Order of Service Leaflets
* 1 x 3 foot length Floral Tribute for Top of the Coffin
* Chapel of Rest Facilities Weekdays between 10.00 a.m. & 4.00 p.m.
* Collection & Safekeeping of Cremated Remains For You If Required
* Charitable Donations Collected & Distributed
( Wirral Council Area Residents incur an additional £91 out of area fee
(not our charge) for Blacon Crematorium set by Cheshire West Council )

Additional Items Can be Added or Deducted from Traditional Funeral Option
Matching Chauffer Driven 7 seat Mercedes Benz Limousine's £200 per vehicle
Matching Chauffer Driven 4 seat Mercedes Benz R Class or Range Rover £100
Additional flowers or printing & any other requests prices will vary accordingly

Funerals in Church Prior to Cremation Extra £100 For Additional Staff Costs
Church Fees (not our charge) are FROM £200
Each Church Charges Different Amounts Subject to Requests

We operate a 24 hour 365 days a year personal service
**£150 fee If Assistance is Required from 5.00pm, at Weekends or Bank Holidays
We are conveniently located just minutes from ALL Wirral addresses, serve All areas, & Prices are on average £1000.00!! less than large shareholder driven conglomorate groups in the area.
For help or advice, please phone any time, day or night, 365 days a year on:
0151 608 8503 or 0151 327 4299
email:info@laurencejones.org