Family Funeral Directors In Wirral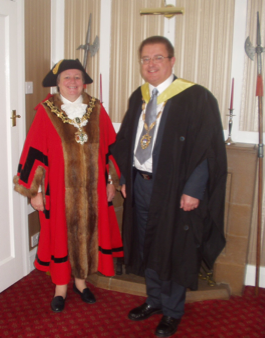 Laurence Jones Funeral Directors is run by Laurence, the founder of the firm, his wife Hilary, and their son, Roger, in their truly family business.
Laurence graduated with an Honours Degree in Law from Liverpool Polytechnic, and an M.A. Degree in Local History, from Liverpool University. He is a fully qualified embalmer by examination, having studied under the late Mr Jack Lee F.B.I.E. at the Midland School of Embalming. In 1985 Laurence served as Chairman of the North West Division of the British Institute of Embalmers. Both he and Hilary hold the National Association of Funeral Directors Diploma in Funeral Directing.
In 2004-05 Hilary had the honour to serve the community as Mayor of the Metropolitan Borough of Wirral. Laurence was very proud to serve as "Mayor's Consort".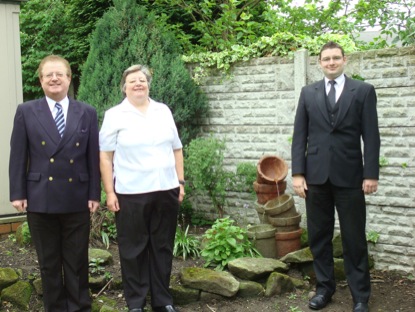 In 2007 Hilary was appointed a Justice of the Peace, on the Wirral Bench. She is also the President of the Wallasey Branch of the Guide Dogs for the Blind Association.
Roger began working within the family business in 2002, and is experienced in all aspects of funeral directing. Roger holds the National Association of Funeral Directors Certificate in Funeral Arranging, and officially graduated in December 2012 after attaining a Degree in Funeral Services at Bath University, accredited the Times University of the year 2011/12. Roger is one of only a handful of funeral directors in Britain to hold this highest of accolades.
With a friendly and sympathetic approach, they endeavour to make the whole experience as easy as possible for you.
Able to accommodate any form of funeral, they offer the very highest standards in care, both for the deceased as well as their families.

We also have part time funeral directing operatives who are based throughout Wirral, who we value as part of our extended family.
Our "team", of funeral staff across Wirral, are all valued highly, and greatly experienced.

Our funeral directing team are from local areas such as Bebington, Bromborough, Birkenhead, Eastham, Prenton, Great Sutton and Wallasey, and as such have great knowledge of all local areas.